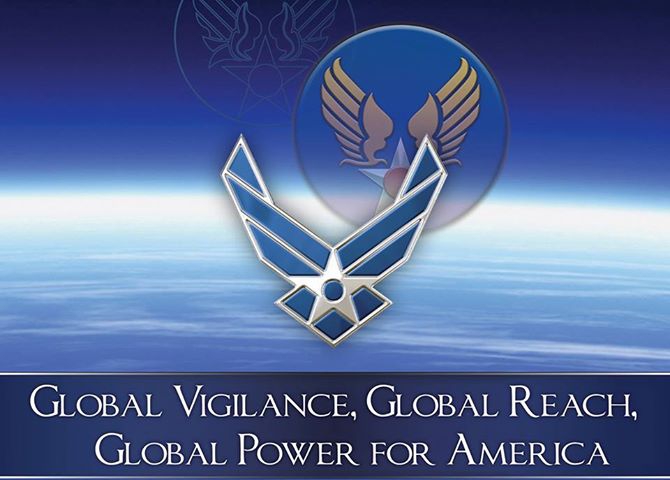 A massive study considers the Air Force's place in a future that will be much different from today.
https://www.airforcemag.com/PDF/MagazineArchive/Documents/1996/December%201996/1296study.pdf
Global Vigilance, Global Reach, Global Power for America
Message from CSAF
Since the Air Force was born in 1947, the core missions of the United States Air Force haven't fundamentally changed: 
What has radically changed is how the Air Force performs these missions. Due to technological advances, we now fly faster, farther, and higher than ever before using aircraft and spacecraft that no one could have imagined at the time of our Service's creation. For example, instead of snapping black and white photos of enemy troop positions, Airmen now control remotely piloted aircraft that capture thousands of hours of full motion video every day. We have also expanded where we operate. In 1947, we primarily operated in the air. Today, we carry out all our core missions through air, space, and cyberspace.
The result—Global Vigilance, Global Reach, and Global Power for America.
In January 2013, we released the Air Force vision: "The World's Greatest Air Force — Powered by Airmen, Fueled by Innovation." It captures what the Air Force is all about and what we should focus on for tomorrow. This document builds on that vision and explains how our Air Force and its Airmen provide Global Vigilance, Global Reach, and Global Power.
To Airmen: This document will remind you of what your fellow Airmen do across our Service and help you pinpoint how you do your part in contributing to Global Vigilance, Global Reach, and Global Power for America. I want you to find yourself in this document. Make no mistake—whether you're a pilot, maintainer, special operator, medical specialist, instructor, knowledge operator, or any other job in the Air Force, you're an absolutely critical member of our team. Thank you for being a part of the world's greatest Air Force! To our airpower advocates: This document should help you understand how our fantastic Airmen contribute to the joint team and to our Nation. I encourage you to get to know these outstanding men and women personally and help us tell the Air Force story. Thank you for all that you do to support our Airmen and our Air Force. AIRPOWER!
Mark A. Welsh III General, USAF Chief of Staff   
Full Document https://www.af.mil/Portals/1/documents/newGV_GR_GP_PRINT.pdf
Past, Present, and Future
https://www.rand.org/content/dam/rand/pubs/research_reports/RR1700/RR1765/RAND_RR1765.pdf
NEWS